As the Creative Director at Identity, it became clear, that we needed to update our brand in order to stay current in the marketplace. 
Ultimately we "left a mark" with the development of succinct messaging and a visual identity system to support our new brand. We carried this through all aspects of our company. 
The moment you walked into our doors, your brand experience began.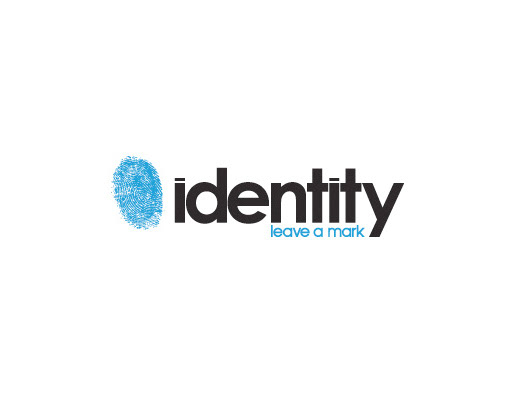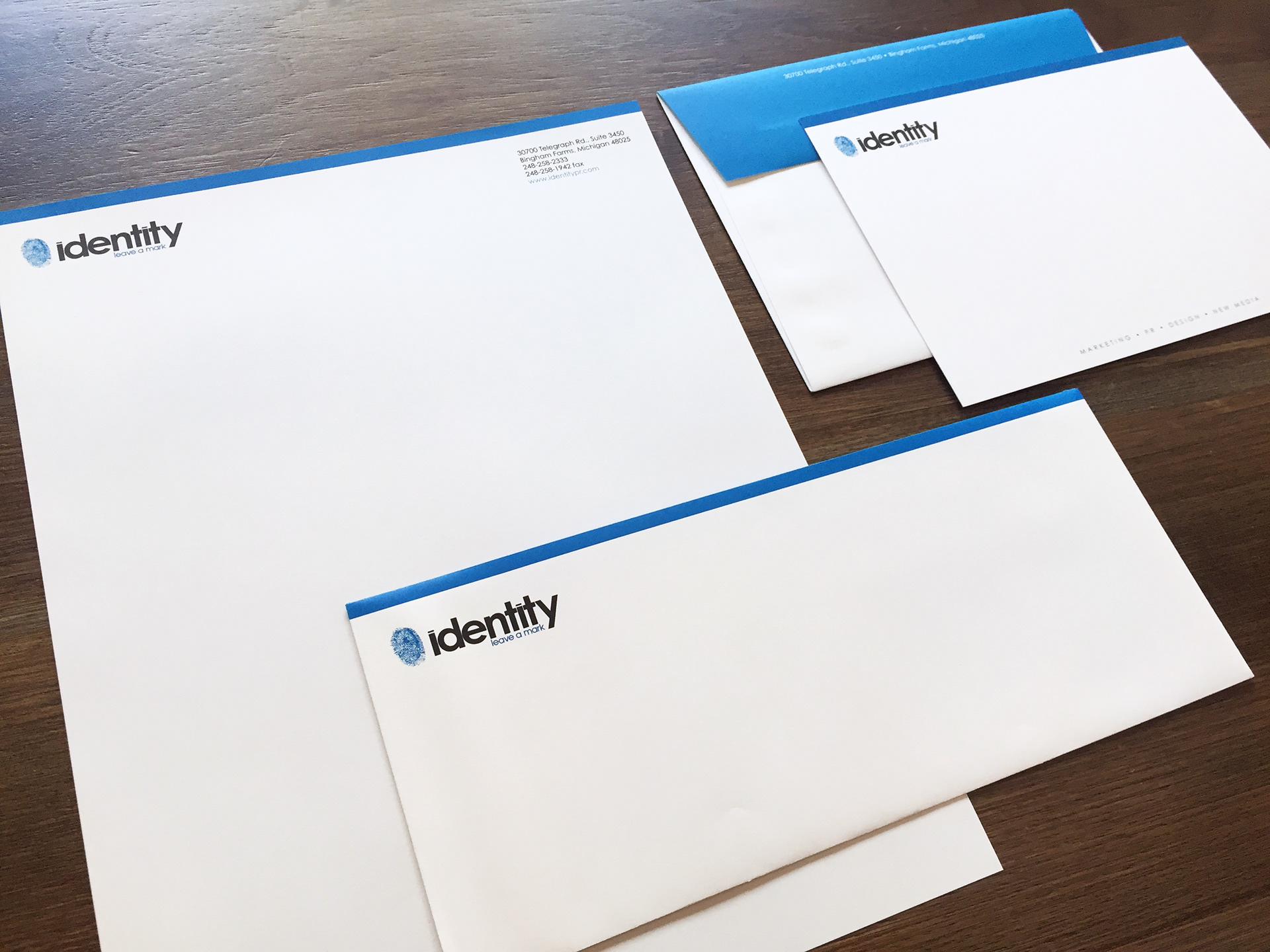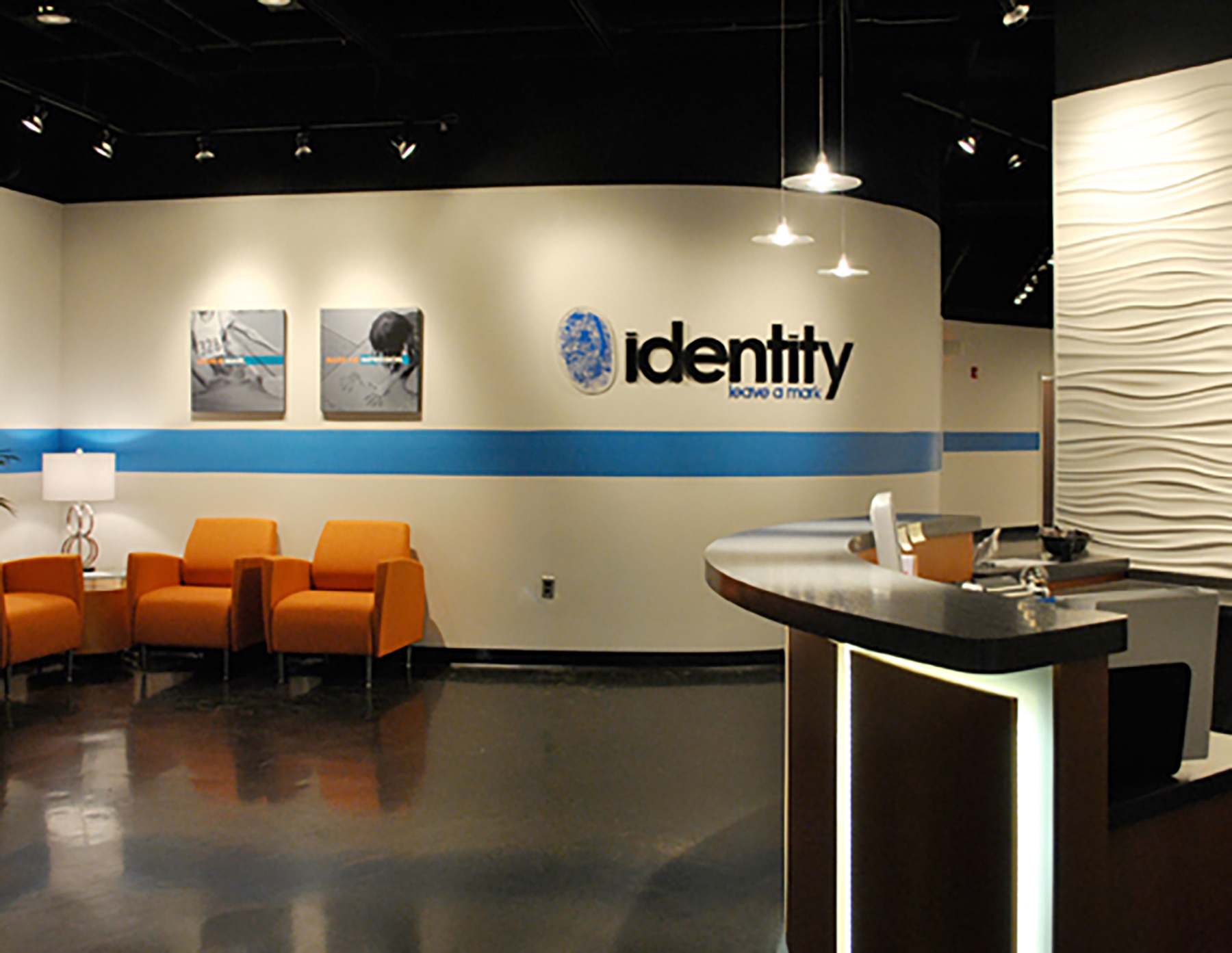 We created a leave-behind package for potential clients including a brochure which slipped into a folder containing a business card and letterhead.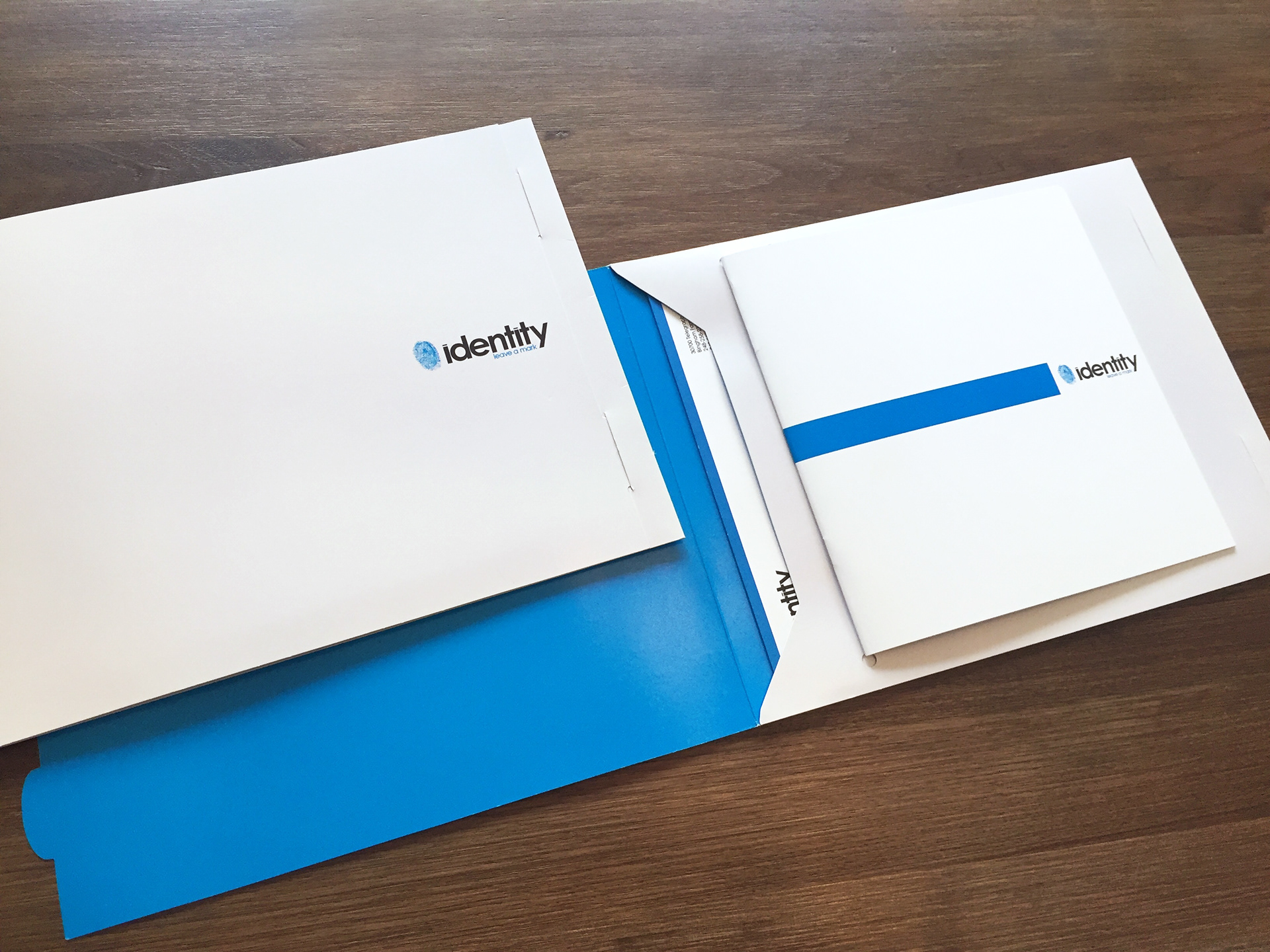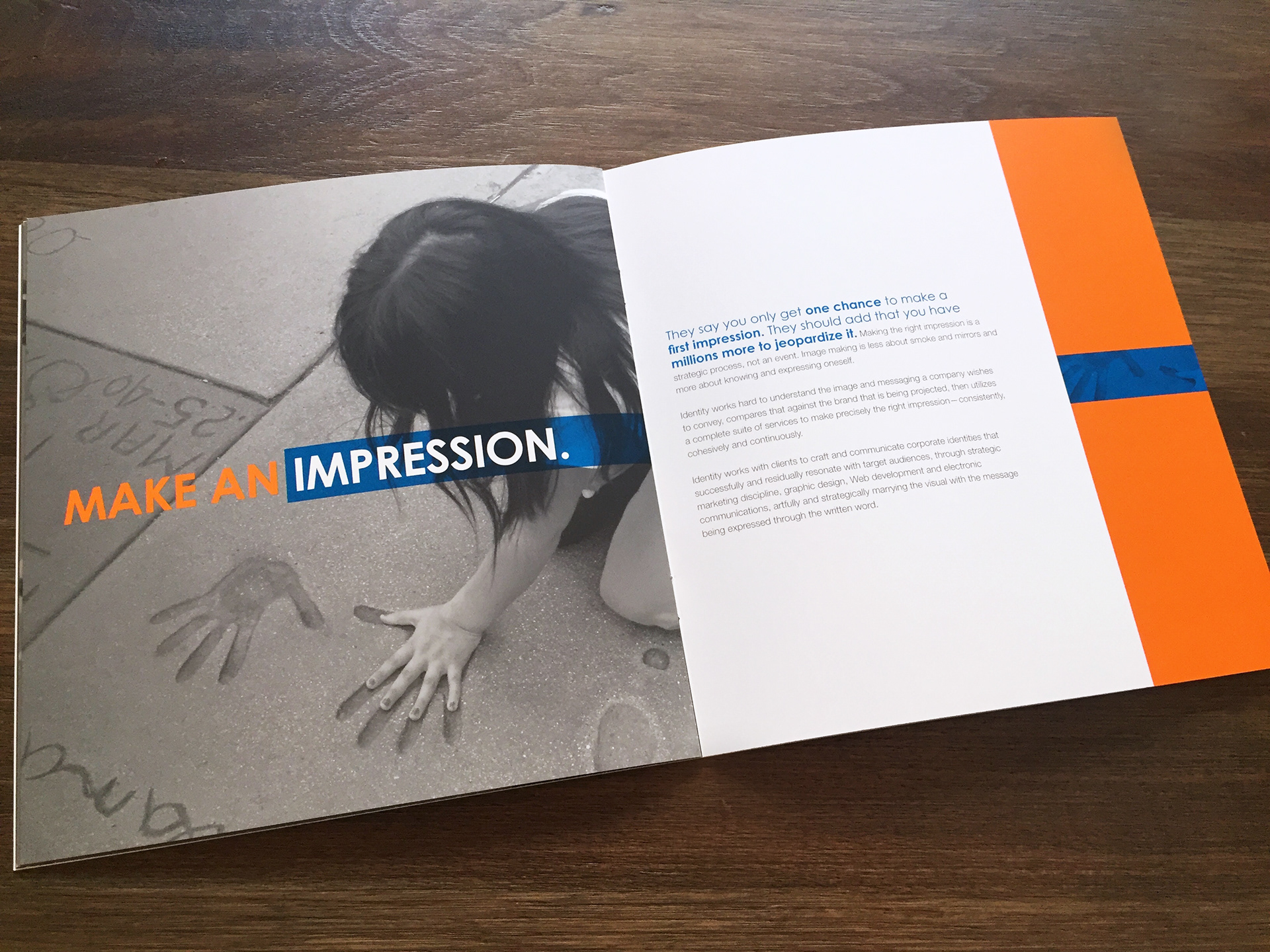 We created an ad campaign for print and social media.